Wyndham Global Resort & Hotels
BigLook360 developed this VR training scenario for hotel owners and managers to identify and learn about the various procedures during an on-site inspection. 
This application was launched at the Wyndham's Global Conference. Select participants donned the VR headset on stage and went through the VR exercises as their view was being projected onto a big screen monitor for the audience to see.

HCSC Blue Cross Blue Shield –
Blue Workplace
The VR Tour showcases the innovative and collaborative working environment called the Blue Workplace in a unique and compelling way. The Tour provides an immersive first-person perspective creatively
demonstrating HCSC's diverse and dynamic culture while experiencing various Workplace activities and highlights.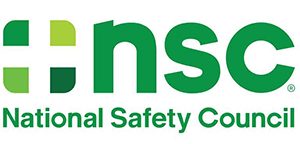 BigLook360 produced a safety training VR video for the operation of heavy equipment for the National Safety Council. While the taking the operator's position on a forklift, the trainee is instructed to identify
and learn about various potential hazards while performing various tasks within a warehouse environment.

Virtual Football Training 
Hall of Famer and All-Pro Dallas Cowboy Charlie Waters partnered with BigLook360 to create the patented PRO41VR training system.  This unique virtual reality training solution represents a quantum leap in coaching. PRO41VR combines multiple camera angles and virtual reality technology to help players learn to read plays and defenses faster and because the reps are virtual, without the risk of physical injury.

BigLook360 created and produced a 360° VR tour for Teleperformance to be used as a recruiting and onboarding orientation tool.  The unique design and architecture of the facility was an ideal candidate for being captured in VR 360 Video.  The client distributed the video via YouTube VR to reach their stakeholders and constituents.